Greenwashing
Mar 15, 2021
My grandmother could not wait to show me her new cleaning solutions she bought from the grocery store. She beamed with pride as she hauled out her new fleet of "green" cleaning supplies. My heart  sank. I had to make a decision in that moment. Was I to commend her on her efforts? Or, burst her eco-friendly bubble and attempt to explain what greenwashing was?
I can't remember exactly what I said to her, but I know it wasn't as tactful as it could have been. Or, as thoughtful as how I like to believe I approach these issues today, as I am still often placed in this exact scenario with others. There is a fine line to walk between education, empowerment, and harsh realities when it comes to environmentalism, and greenwashing is no exception, especially when dealing with  your grandma.  
The cleaning solutions she purchased were from a popular company that have made their fortunes  over the decades by selling consumer cleaning supplies chock full of known carcinogens. Greenwashing, if you have ever wondered what the term means, is when deception is used to market a product or service as being environmentally friendly, when it's really not.
People argue online about companies' ultimate motives when it comes to greenwashing (I mean, what isn't argued about online these days?) but it's often to keep making, or to make more money.  Greenwashing can range anywhere from industry titans using propaganda to further their agendas (perhaps through radio ads around Christmas), to using misleading and unsupported 'green' claims on  consumer products. 
So, how can consumers and citizens see through the greenwash?
Thankfully, the Environmental Working Group (EWG) exists, and if you haven't checked out their consumer guides now is the time to  do so. In my opinion, the EWG is still the best resource available on consumer products so I will not even mention the others, although they do exist. You can search for food, personal care, and household cleaning products in their database to view an ingredient breakdown, and they will cite any health or environmental concerns.
Now, you might be wondering: why would something be on the shelves that have known health and  environmental concerns? Don't we have protections against that? The unfortunate aspect is that  harmful ingredients in products, and harmful industrial practices, are often rushed through proper testing channels, if any. As long as corporations are raking in profits from these practices, things rarely change. 
Top 5 Tips to Avoid Greenwashing
Get to know your local natural health foods stores and the products they carry. Usually a lot of care (and research) has gone into the sourcing of the products you see on their shelves.

Doesn't mean you can't do a quick search of the brands once you're back home either. Check out what kind of initiatives the company is doing to combat their C02 footprint and other environmental and ethical concerns.

When you do purchase an item make sure an ingredient list is present on the product. One of the biggest red flags of greenwashing is lack of transparency.

Speaking of ingredients, get comfortable with looking the weird sounding ones up (pssst this is where the EWG consumer guides are great).

Finally, we do the best we can with the information and resources at our disposal. We don't live in a perfect world, and not everyone can be 100% greenwashing free due to so many variables. We just need more people moving forward together towards greener, cleaner, and planet-friendlier options.
Through advocacy and activism, consumer trends are changing for the better. Thankfully, through education opportunities, like this very blog post, we can help empower others to mitigate those harsh realities we face when it comes to environmental destruction and the climate crisis. The beginning of your journey is always the hardest, but I promise it does get easier. You will eventually create an inventory of trusted brands and products that align with your values, and hopefully you'll be able to explain greenwashing to your grandmother, with a bit more grace than I was able to!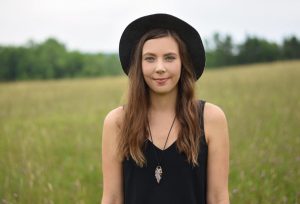 More Resources:
"Guide Against Greenwashing." GRØNNVASKINGSPLAKATEN, Guide Against Greenwashing, gronnvasking.no/en/home.

Guest Author: Melissa Arseneault, Green Living Expert & Coordinator for Green Is Not A Trend – It's Our Future Project
Follow us on social for more stories, news and updates:
Facebook: www.facebook.com/gaiaproject
Instagram: @thegaiaproject_
Twitter: @gaiaproject
LinkedIn: @TheGaiaProject