Our Core Values
Feb 16, 2023
Since 2009, The Gaia Project has grown and matured to become a fundamental resource to teachers and students looking to integrate climate education within the classroom. We now service just over half of the public schools across New Brunswick and reach thousands of students each year. In order to best serve teachers and students across the province we have continuously refined our offerings to include in-class climate action programming, digital resources, youth leadership projects and green career coaching.   
As we have enhanced our programs, we have done the same for our approach. In turn, our organization is committing to the Core Values of Innovation, Inclusion and Collaboration. These values are embedded in everything we do, inside and outside of the classroom.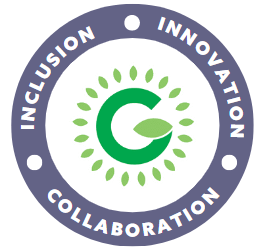 Inclusion: 
Climate change affects everyone, and all members of the community should be empowered to participate in climate action conversations and solutions. Therefore, we are committed to providing inclusive educational experiences for teachers and young people across New Brunswick though adaptive classroom supports, flexible program delivery, equitable and targeted resource allocation, and investing in Indigenous community relationship growth.   
Innovation: 
Our programs and resources are informed by current, solutions-based climate thought-leadership. The teaching strategies that support our programs are rooted in hands-on, immersive education that aims to inspire young people to take climate action in their everyday lives. Our organization continuously implements new teaching styles, striving to merge existing curriculum with adaptive and creative tactics. 
Collaboration: 
While we consider ourselves to be proven leaders in the environmental education sector, we firmly believe that we are stronger and more effective when we work with other community experts. Our partners and collaborators exist within every layer of our organization; community consultation, program development and delivery, and shared services and resources. Our collaborators are credible, like-minded and share in our commitment to empower young people to become climate action leaders. 
The Gaia Project's company values unify our efforts to achieve our mission; to empower young people to take action on climate change through education. We are proud of our achievements thus far and look forward to continuing our important work in schools across New Brunswick, keeping our new Core Values at the forefront of our projects, policies, and culture.   
Follow us on social for more stories, news and updates:
Facebook: www.facebook.com/gaiaproject
Instagram: @thegaiaproject_
Twitter: @gaiaproject
LinkedIn: @thegaiaproject-projetgaia
TikTok: @thegaiaproject_