Why Youth are the Heart of Climate Action
Nov 28, 2022
"Young people are not only victims of climate change. They are also valuable contributors to climate action." – United Nations 
Climate change is one of the most prevalent issues of our time and young people have been stepping up to be at the forefront of action. Here at the Gaia Project, we are lucky to have the chance to interact with so many motivated students looking to be a part of the solution. 
But why is youth involvement so important? We'll explore some reasons below why youth have become the heart of the movement. 

Youth have a sense of urgency around climate action 
As the effects of climate change become more evident, younger generations have a heightened sense of urgency. They are the most affected by climate change, yet they are also the least responsible for creating it. They're concerned about the changing climate and what it presents to their future. 
Young people understand this issue must be addressed immediately, and they are looking for ways to help on a personal scale, and as part of the larger picture. 
Amelia Penney-Crocker, a 15-year-old climate activist is a great example of this. She is taking her concern for the future and turning into action. She knew that she wanted to make a difference, but wasn't sure how. Amelia began to write letters to the Prime Minister about climate change. 
"Young people are currently disenfranchised by our political system, and we see that our issues are not represented or addressed. This has led to a lack of action on many important issues including climate change." – Amelia Penney-Crocker 
Every week from December 11th 2019 to December 11th 2020, she sent a letter to the Prime Minister. She told him that her letters would be a weekly reminder of the price of his inaction. Amelia also posted her letters on her website with the hopes that they would inspire other youth to write in and take action against this crisis. 
"Friends of mine and even kids I don't know have reached out to me and said that they've started writing letters, so I mean that on its own is amazing," Amelia said. 

Younger generations are concerned for their own future 
They are the generation that will have to live with the consequences of climate change for decades to come. Knowing that it can affect their own future, not just future generations, is a huge reason why we are seeing a high rate of youth concerned about this issue. These young advocates are looking for everything that they can do to be part of the solution.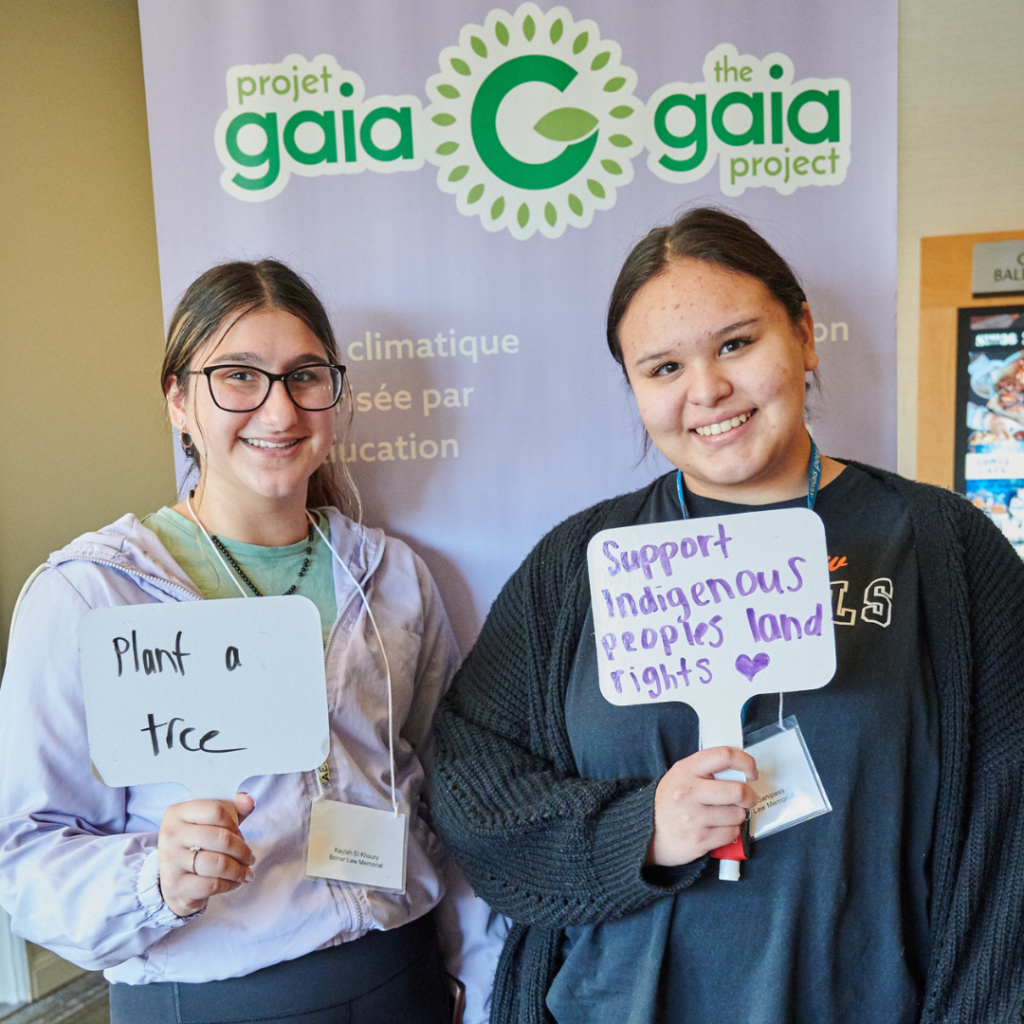 The Gaia Project wanted to hone in on those efforts and help support students achieve their climate action goals. With today's youth already demonstrating a passion for justice, equality and the environment, we want to bring student leaders together to drive change in advancing climate action and the Sustainable Development Goals. This is why we launched our Youth Climate Leadership Network (YCLN). With the help and support of Gaia Project staff, students can develop a climate action plan for their own school, based on their personal interest within sustainability, all while earning class credit. 
Are you interested in participating in the YCLN? Visit our website sign up today! 

Young people are bringing a new energy to the climate movement 
The energy that young people are bringing to the table is unmatched. This energy is something that the movement may have lacked in previous decades, along with the new ideas and approaches coming from a fresh perspective. 
Youth are rising up in extraordinary numbers to demand action on climate change, and it's making waves! For proof of this power, look no further than Greta Thunberg herself: she made headlines from her lone climate strike outside Sweden's parliament that inspired more than 10 million people onto streets worldwide demanding change.  She was even a speaker at COP24, the 24th COP Climate Change Conference, where she spoke about never being too small to make a difference and addressed world leaders for not taking the climate crisis seriously. 
At The Gaia Project, we see first-hand just how impactful this new wave of energy is that youth bring to the environmental movement. From Elementary to High School, we work with many motivated and driven young environmentalists. 
We are seeing entire schools step up to the plate, too. There are now numerous certified EcoSchools in New Brunswick, where students and teachers make plans to implement sustainability goals and complete dozens of climate actions, such as waste-free lunches, planting a garden, conducting an energy audit, a trash audit, and much more. There is also an opportunity for schools to design their own unique actions. The Gaia Project offers support for teachers making their EcoSchools action plan, and some of our programs qualify towards certification! For more information, reach out to Ainslee at Ainslee.Macmillan@thegaiaproject.ca. 

Generation Z are excited about future green job prospects 
The USC Sustainability survey conducted in 2020 showed that young people are not only incorporating climate-conscious actions into their day-to-day lives, but they plan to continue it for the long haul. The number of students pursuing environmental-related degrees and careers is rising.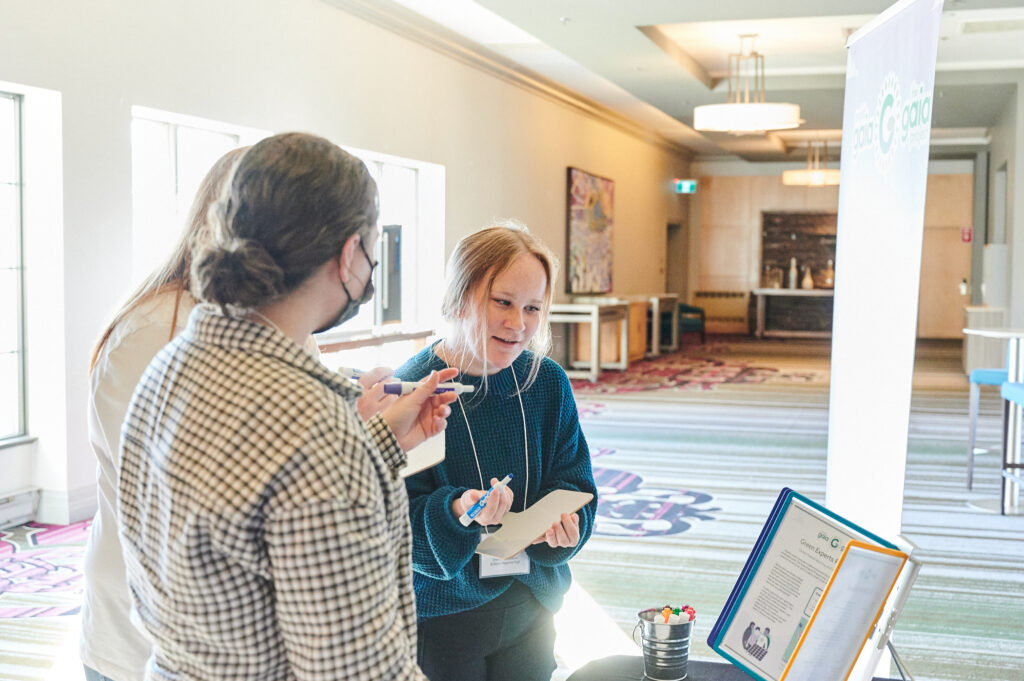 "In the past, interest in the environment and sustainability was probably more of a niche interest, whereas now I see students that are studying in many different fields across campus also have an interest in sustainability," Jill Sohm, Director of Environmental Studies at USC 
What was once considered an "unstable" career path is now an increasingly in-demand skill set. 
So, why is it so important to create opportunities for young people to engage in climate action? 
Youth are often aware of the issue, and they are motivated and driven to help. We see that students have questions and are engaged in learning more about climate change. Knowing that young people are agents of change, it is crucial that we support them along their journey.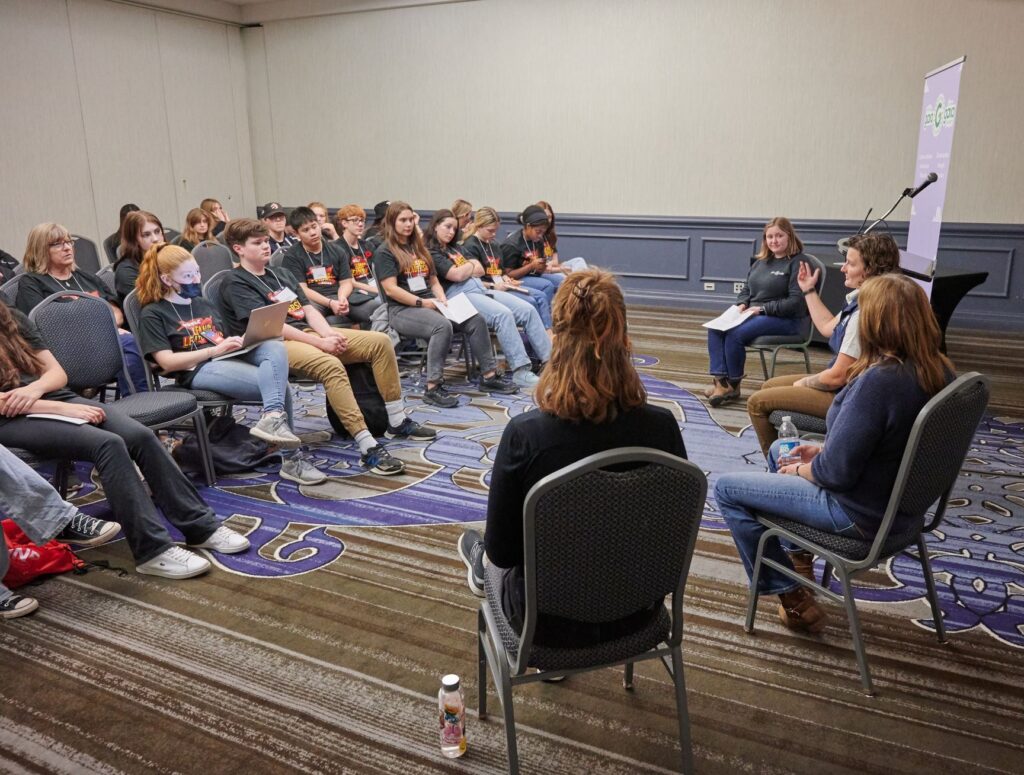 The Gaia Project is committed to giving youth the tools to take action on climate change through our educational programs, and highlighting the green job field in New Brunswick through our Green Experts program. High school students can learn more about green careers and access networking and mentorship opportunities with professionals who integrate environmentalism and sustainability in their work. Explore our interactive green expert map or reach out to contact@thegaiaproject.com for more information. 
For younger students, we have hands-on, fun programs that introduce them to climate change and energy related topics to get the conversation going in the classroom. We keep climate education fun while empowering students to take action on climate change. These are not just young kids; they are future leaders and changemakers! 
Let's continue to inspire and encourage younger generations. Looking for easy ways to bring climate action into your classroom? Check out our previous blog for ideas and activities you can do with your students! 

Reference List: 
1. "Greta Thunberg effect: people familiar with young climate activist may be more likely to act." The Conversation, 2021. https://theconversation.com/greta-thunberg-effect-people-familiar-with-young-climate-activist-may-be-more-likely-to-act-154146
2. Watts, Jonathan. "Greta Thunberg, schoolgirl climate change warrior." The Guardian, 2019. https://www.theguardian.com/world/2019/mar/11/greta-thunberg-schoolgirl-climate-change-warrior-some-people-can-let-things-go-i-cant \

3. Penney-Crocker, Amelia. "Home Page." n.d. https://ameliapenneycrocker.com/ 

4. "No point in anything else': Gen Z members flock to climate careers." The Guardian, 2021. https://www.theguardian.com/environment/2021/sep/06/gen-z-climate-change-careers-jobs 

5. Smith, Emily. "This 15-year-old climate activist sent a letter to Trudeau every week for a year." CBC News, 2020. https://www.theguardian.com/environment/2021/sep/06/gen-z-climate-change-careers-jobs 

6. "Youth In Action." United Nations, n.d. https://www.un.org/en/climatechange/youth-in-action 
Author: Kelly Green, Communications and Marketing Coordinator 
Follow us on social for more stories, news and updates:
Facebook: www.facebook.com/gaiaproject
Instagram: @thegaiaproject_
Twitter: @gaiaproject
LinkedIn: @thegaiaproject-projetgaia
TikTok: @thegaiaproject_