Sustainable Practices for the Back to School Season
Sep 7, 2023
It's back-to-school season and many of us are readying ourselves to dive into a new school year! 
This time of year is full of excitement and new beginnings, but it is also a time where some of our decisions have negative impacts on the environment, particularly with our spending. Today we'll explore some environmentally friendly shopping tips and activities to save you money and to help you take steps towards a more sustainable future! 

Try Packing a Zero-Waste Lunch 
Have you ever thought about the waste that comes from our packaged lunches? Single-use plastics and wrappers create a large amount of waste that can be easily avoided with some sustainable swaps. Try to avoid using single-use plastics like Ziploc baggies, saran wrap, plastic cutlery and plastic water bottles. Options like reusable lunch bags, containers or baggies, reusable cutlery, and water bottles can help drastically cut down on waste that comes from your school lunch. 
Another easy way to minimize this waste is to try purchasing bulk foods rather than prepackaged ones! Things like granola bar and fruit snack wrappers generally can't be recycled because they're made of mixed materials, which ends up producing a lot of waste from school snacks. Instead, try purchasing bulk products (bonus if you can try to support local!) and package them in one of the reusable packaging options mentioned. This applies to drinks too, try packaging juice, water, or milk in a reusable bottle instead of sending them in single-use packaging. This can cut back on the wrappers and other waste ending up in the trash and save you money by buying bulk! 

Sustainable school supplies 
A new school year always means new school supplies. But these supplies are not always the most environmentally friendly, often need to be replaced, and end up producing quite a bit of waste. The good news is that there are plenty of sustainable swaps available that can help make your school supplies more environmentally friendly.  This doesn't just have to be for students either; there are easy swaps you can use for office supplies as well! 
Pens, scissors, crayons, notebooks, and most stationery you can imagine is probably available in a more sustainable form. A great additional benefit to this is that many of these products are non-toxic, making them safer, especially for young kids. If you are interested in finding some sustainable swaps for back-to-school or the office, you can check out this guide to eco-friendly school supplies, which details a number of environmentally friendly products or companies. 

Get Moving!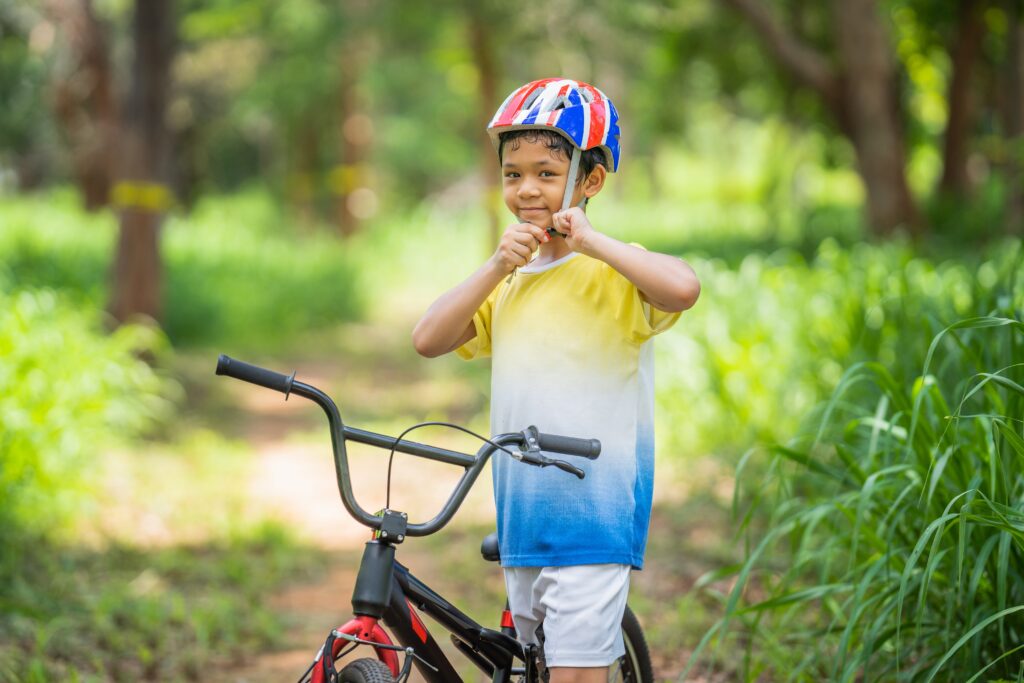 We have a tendency to rely on vehicles, mainly private automobiles, to get us where we need to go. However, there are other ways to get around and commute to school (if your community has a built environment that permits it). Active transportation is using your own energy to get from one place to another. This includes forms of transportation such as walking, running, biking, scootering, and skateboarding. These methods are a fun way to get where you need to go, and have numerous benefits such as: 
Reduction in greenhouse gas emissions.

 

It's generally the most affordable option!

 
There are lots of ways you can get moving and use active transportation this school year. Walking and biking are fun activities that offer all of these benefits with relatively few disadvantages. Other options are electric bicycles and scooters, which have been becoming increasingly popular. These methods make active transport much easier as we have to use less of our own energy to commute, while being excellent low-carbon options of transport! 
The Gaia Project's new program offering, Sustainability in Motion, teaches students about the climate, health, and social impact of our current transportation system and how it affects their lives. It highlights how our current system prioritizes emitting forms of travel such as private gas vehicles in favour of more sustainable options like active, electric, and public transportation. Students will be able to discern which options are more sustainable to make informed transportation decisions. Registration opens on September 12th, 2023. In the meantime, if you have any questions about this program, feel free to reach out to Adam at The Gaia Project at contact@thegaiaproject.ca 

Reconsider Purchasing New Clothes 
There are lots of easy ways to be more sustainable when preparing your wardrobe for back-to-school. Try checking out your local thrift store to save money, find unique pieces, and prevent items from ending up in landfills. And if there is clothing from last school year you are not going to wear again, donate it so someone else can enjoy it! Similarly, you could get together with friends and host a clothing swap by exchanging clothes you're not interested in anymore. Options like thrifting and clothing swaps are fun, sustainable, and affordable ways to do your back-to-school shopping.   
When you do choose to purchase new items (because sometimes we do have to), try to purchase high-quality clothing that is ethically and sustainably made if this is feasible for you. These products last longer and better than items that are more cheaply manufactured such as fast-fashion clothing brands, allowing you to avoid needing to consistently replace items. 

Repurpose! 
Back-to-school means it's time to get creative, and what better way to get creative than to make new things out of items you already have! Upcycling and repurposing waste or unwanted items has steadily become more and more mainstream. Upcycling is "The act of taking something no longer in use and giving it a second life and new function. In doing so, the finished product often becomes more practical, valuable and beautiful than what it previously was".   
The possibilities to repurpose old items are endless! This can significantly cut back on waste (and often spending), while also taking action to address your own consumption and purchasing habits. If you do not have your own upcycling ideas, there are numerous articles, websites, and all sorts of ideas out there to guide you.  One of my favourite ways is to search through Pinterest! It is full of ideas, allows for targeted searches, and provides endless ideas or potential projects.   
Kids can also get involved in upcycle, finding ways to repurpose old or damaged toys and clothes for crafts. There is an upcycling project for everyone! 
Talk and Learn about Sustainability and the Environment 
An easy way to engage in sustainability is to take action through educating yourself and continuing to learn about different sustainability or environment-related topics! Books can be amazing resources to learn from, while also making climate education engaging and fun; what better time to pick up a new book than during back-to-school season. If you are interested in picking up a new read, check out our past article on "8 Books That Will Change Your View of Nature" or  "Swallow Finds a Nest", a children's book written and developed in collaboration with The Gaia Project. I also personally love reading books that cover these subjects, so here are my three top recommendations! 
After exploring some new topics, you can also share this information with others. Share what you've learned with your family, friends, and peers to allow them to learn more, as well as to help make their back-to-school season more sustainable. Opening up productive conversations surrounding sustainability or the environment is crucial in continuing the fight against climate change! 
Get Involved!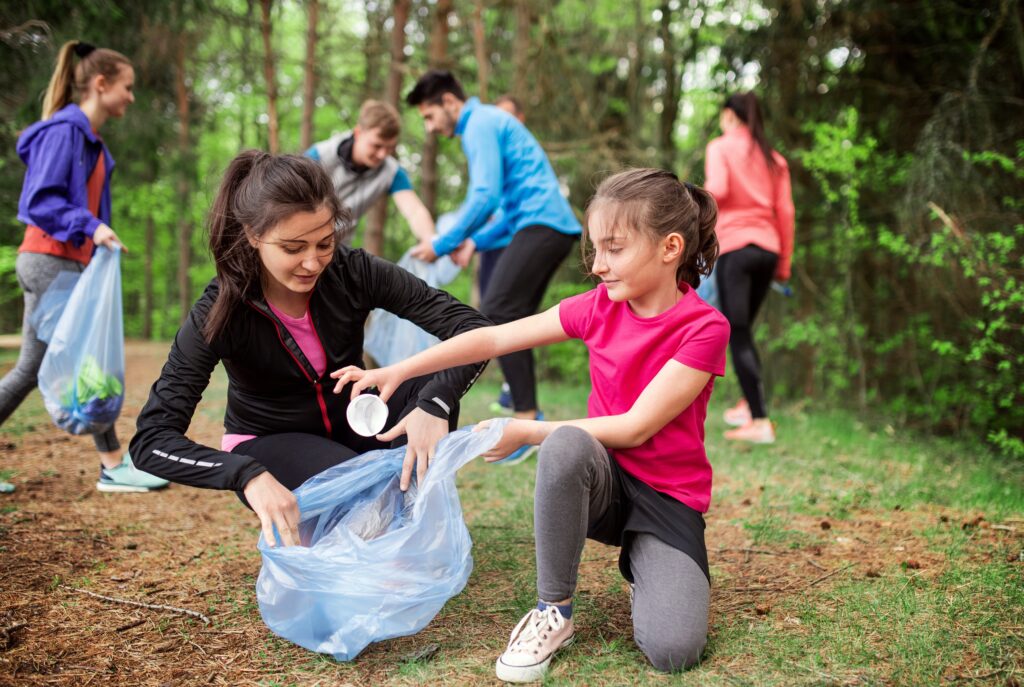 There are lots of eco-friendly activities or actions you can try this back-to-school season at home, in your community, or at school. These extra steps benefit you, the environment and others around you! Try engaging in activities like community clean-ups; local beaches and green spaces such as parks are often riddled with litter and discarded waste. This can make for a fun activity that benefits everyone involved, just make sure to use proper safety gear and procedures when interacting with waste in the community. 
Another way you could get involved this season is trying out composting. This is a fantastic way to reduce the food waste ending up in your garbage bin. If your community doesn't already have a composting system, this doesn't mean you can't start your own! There are a variety of ways to compost at home such as vermicomposting (with worms), outdoor compost bins, food cyclers, and more. If you'd like to learn more about the different ways you can compost, check out our article on "7 Composters & Food Waste-Reducers That Will Change Your Life (And the World)!" 
And if none of these are feasible for you or interests you, simply try carving out some time every day to enjoy nature. Spending time outside is the easiest way to engage with nature, just be certain that whatever you decide to do, you leave no trace and respect the environment around you. 
EcoSchools 
Are you a teacher or student ready to take climate action to the next level? Make your school and EcoSchool this year! EcoSchools Canada is a free environmental certification program for schools across Canada. Schools can certify as Bronze, Silver, Gold, or Platinum level depending on the number of actions completed. Teachers just need to create a plan and voila! A catalogue of hands-on, fun and educational climate actions are available to choose from.    
If you are interested in learning more about the EcoSchools Program or signing your school up, you can reach out to Catherine at The Gaia Project at contact@thegaiaproject.ca 
Make the most of this back-to-school season and make it a more sustainable one for your family! Whether that be through a bike ride, a clean-up, thrifting, the other actions listed above, or even one of your own ideas.   
So, are you ready to take on some sustainable practices for the coming school year? 
References:

1. 25 Zero Waste & Eco-Friendly School Supplies For Back To School. (2022, August 13). TRVST. https://www.trvst.world/sustainable-living/eco-friendly/eco-friendly-school-supplies/ 
2. About Upcycling. (2017). Upcycle That. https://www.upcyclethat.com/about-upcycling/ 
3. Don't Be Trashy by Tara McKenna. (n.d.). ZeroWasteCollective. Retrieved August 14, 2023, from https://www.thezerowastecollective.com/book-dont-be-trashy-a-practical-guide-to-living-with-less-waste-and-more-joy-tara-mckenna 
4. EcoSchools. (n.d.). Home. EcoSchools Canada. https://ecoschools.ca/ 
5. Milkweed Editions. (n.d.). Braiding Sweetgrass. Milkweed. https://milkweed.org/book/braiding-sweetgrass 
6. Mizdrak, A., Blakely, T., Cleghorn, C. L., & Cobiac, L. J. (2019). Potential of active transport to improve health, reduce healthcare costs, and reduce greenhouse gas emissions: A modelling study. PLOS ONE, 14(7). https://doi.org/10.1371/journal.pone.0219316 
7. Phansikar, M., Ashrafi, S. A., Khan, N. A., Massey, W. V., & Mullen, S. P. (2019). Active Commute in Relation to Cognition and Academic Achievement in Children and Adolescents: A Systematic Review and Future Recommendations. International Journal of Environmental Research and Public Health, 16(24), 5103. https://doi.org/10.3390/ijerph16245103 
8. Public Health Agency of Canada. (2017). Active transportation. Canada.ca. https://www.canada.ca/en/public-health/services/being-active/active-transportation.html 
‌9. Swallow Finds a Nest Book Launch Press Release – The Gaia Project. (2023, June 5). The Gaia Project. https://thegaiaproject.ca/en/swallow-finds-a-nest-book-launch-press-release/ 
10. The Intersectional Environmentalist: How to Dismantle Systems of Oppression to Protect People + Planet | Indigo. (n.d.). Www.indigo.ca. Retrieved August 14, 2023, from https://www.indigo.ca/en-ca/the-intersectional-environmentalist-how-to-dismantle-systems-of-oppression-to-protect-people-planet/9780316279291.html 
11. This Common Packaging is a Recycling Nightmare. (2022, March 2). EcoEnclose. https://www.ecoenclose.com/blog/this-common-packaging-is-a-recycling-nightmare/ 

Author: Hayley Gosse, Student Intern 
Follow us on social for more stories, news and updates:
Facebook: www.facebook.com/gaiaproject
Instagram: @thegaiaproject_
Twitter: @gaiaproject
LinkedIn: @thegaiaproject-projetgaia
TikTok: @thegaiaproject_